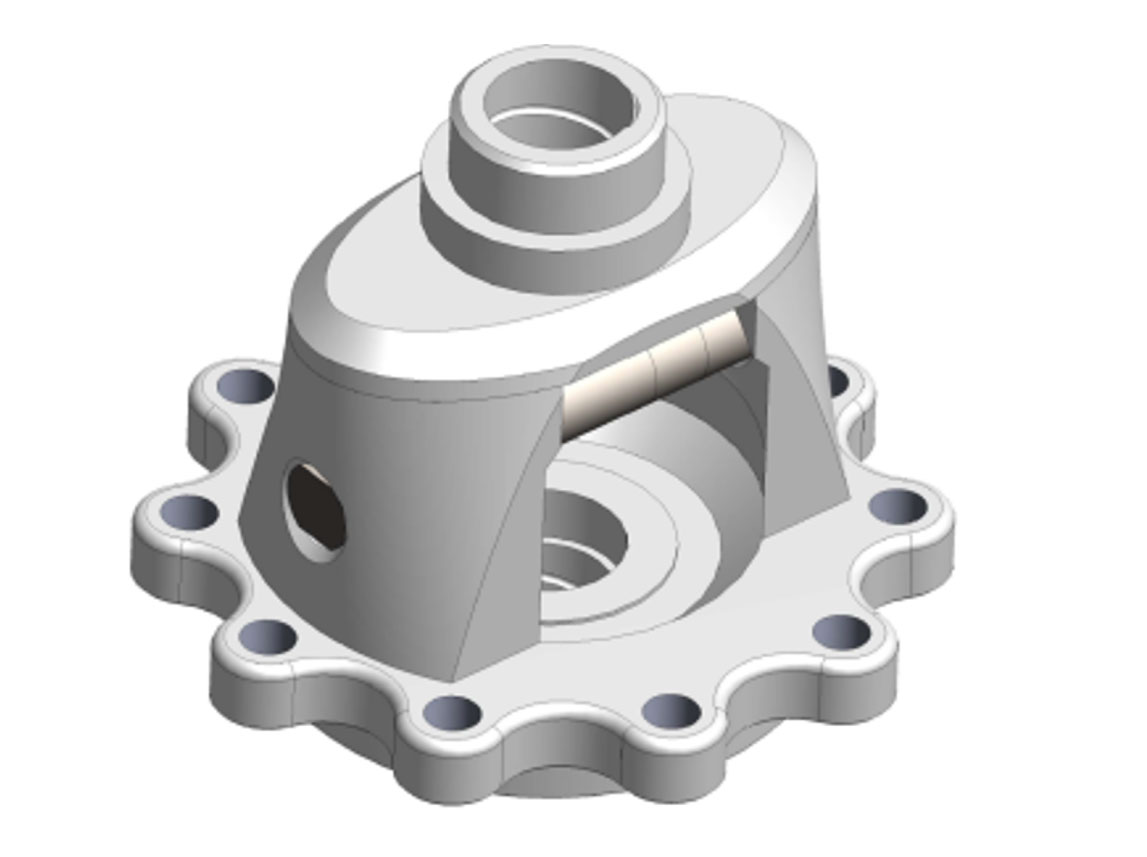 05 May

Automotive Differential Design and Development from PM

When accounted for in the design development, Powder Metal (PM) is a viable alternative to traditional cut steel.

Höganäs partnered with KBE+, Inc. to reverse engineer a modern automotive open differential.  The specific differential was sourced from an electric vehicle that weighs approximately 1,070 (kg) / 2,400 (lb.sm) and with an engine that produces approximately 80 (kW).

The result of the reverse engineering task indicated that there was a potential 8 (kg) of weight savings if the differential could be redesigned and made completely from PM.  Differential case-halves are not a typical component to convert to PM, however with the appropriate attention to the design details and execution, it was in fact converted to PM.  Details of the design and manufacturing techniques are proprietary at this time, suffice it to say the new PM designed differential has been installed and has been running in this car for an extended period and has accumulated tens of thousands of kilometers.  The benefit from these efforts has been a lower weight, lower rotational mass, less machining, higher rigidity, and lower costs.